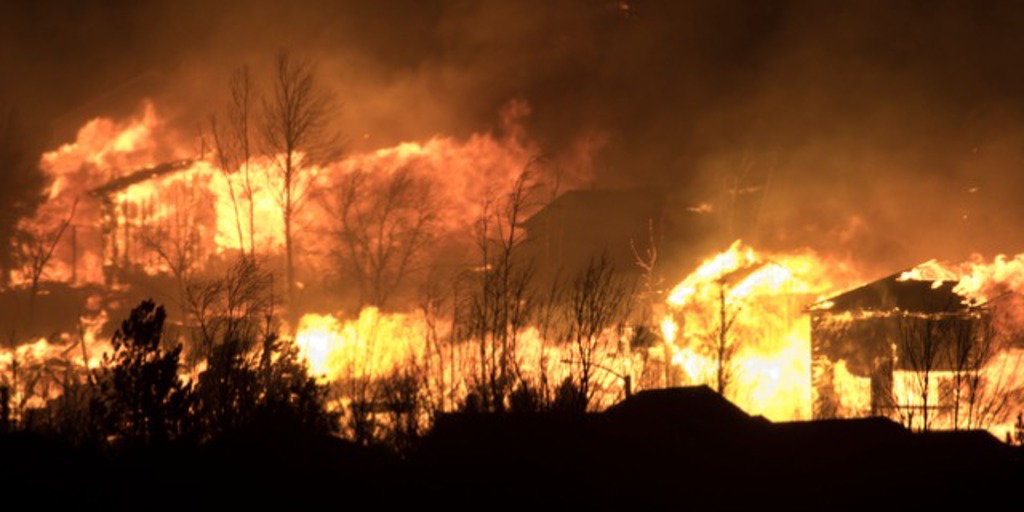 As the frequency and intensity of wildfires continue to rise in Canada, homeowners and commercial property owners may be left to face the devastating aftermath of these natural disasters.
Property damage caused by wildfires can be overwhelming, leaving individuals grappling with the challenges of insurance claims, property assessments, and the complex recovery process.
In such challenging times, enlisting the services of a skilled public adjuster can provide invaluable assistance, ensuring fair and adequate compensation for property owners. This article delves into the role of public adjusters and how they can help Canadian property owners in the aftermath of wildfire-related property damage.
Understanding the Impact of Wildfires
Canada is no stranger to wildfires, with vast areas of forested land susceptible to these destructive forces. The consequences of wildfires go beyond the destruction of natural resources; they often result in extensive damage to residential and commercial properties, burdening property owners with substantial losses.
The road to recovery can be complex and daunting, from the scorching heat and flames to the aftermath of smoke, ash, and water damage.
The Role of Public Adjusters
In the wake of a wildfire, property owners must navigate a complex insurance claims process, including property assessments, damage documentation, and negotiation with insurance companies. This is where public adjusters come into play.
A public adjuster is a licensed professional who advocates for the policyholder during the insurance claims process. Unlike insurance company adjusters, who work on behalf of the insurer, public adjusters represent the policyholder's best interests.
Assessing and Documenting Property Damage
One of the primary tasks of a public adjuster is to thoroughly assess and document the extent of property damage caused by wildfires. With their expertise in evaluating fire-related damage, they can identify and document apparent and hidden issues that may have resulted from the fire.
This documentation plays a crucial role in negotiating fair settlements with insurance companies.
Navigating the Insurance Claims Process
Dealing with insurance companies and their adjusters can be overwhelming, especially for property owners already grappling with the emotional and logistical challenges of wildfire aftermath.
Public adjusters understand the intricacies of insurance policies, including the coverage, limits, and applicable endorsements. They work closely with property owners to compile and submit accurate claims, ensuring that no aspect of the loss is overlooked or undervalued.
Advocacy and Negotiation
One of the key advantages of hiring a public adjuster is having a dedicated advocate who will fight for fair and adequate compensation on behalf of the property owner. Public adjusters possess extensive knowledge of insurance industry practices, allowing them to skillfully negotiate with insurance companies.
They leverage their expertise to address discrepancies, challenge undervalued claims, and pursue the maximum possible settlement.
Managing the Claims Process
The claims process can be complex and time-consuming, requiring attention to detail and careful coordination with various stakeholders. Public adjusters take on the responsibility of managing the claims process, relieving property owners of this burden. From paperwork and documentation to coordinating inspections and negotiations, they provide invaluable support, ensuring a smooth and efficient process.
Maximizing Recovery and Restoration
Beyond the insurance claims process, public adjusters often have an extensive network of professionals in the property restoration industry. They can recommend reputable contractors, restoration specialists, and other experts necessary for the successful recovery and rebuilding of damaged properties.
By tapping into their network, property owners gain access to reliable resources, streamlining the recovery process and maximizing the chances of a successful restoration.
Wildfire-related property damage can be a life-altering event for Canadian homeowners and commercial property owners.
The aftermath of such events is filled with emotional and logistical challenges, making it difficult for property owners to navigate the insurance claims process alone. Engaging the services of a public adjuster can provide the expertise, advocacy, and support needed to secure fair and just compensation for the damage suffered.
By entrusting their claim to a skilled professional, property owners can focus on rebuilding their lives and restoring their properties, knowing that they have a knowledgeable ally by their side.
NFA Public Adjusters
NFA advocates for the policyholder's rights in estimating and negotiating an insurance claim to assist clients in maximizing their insurance policy to receive a higher settlement offer.
NFA's team of experienced and dedicated licensed public adjusters, estimators, and staff take the burden of dealing with the insurance carrier by compiling an in-depth analysis of the losses sustained.
NFA is not only the oldest licensed public adjusting firm in North America but also a leader within the insurance industry. Many of NFA's adjusters have spent years working directly for the insurance companies and understand how they operate. NFA holds the highest standards when it comes to its staff and takes great pride in the accomplishments of its highly specialized team.
Would one go to court without a lawyer or want Canada Revenue Agency preparing their taxes? Of course not, so why would dealing with an insurance carrier be any different?
If your home or business has been damaged, contact NFA 24/7 by calling 800.790.2622.