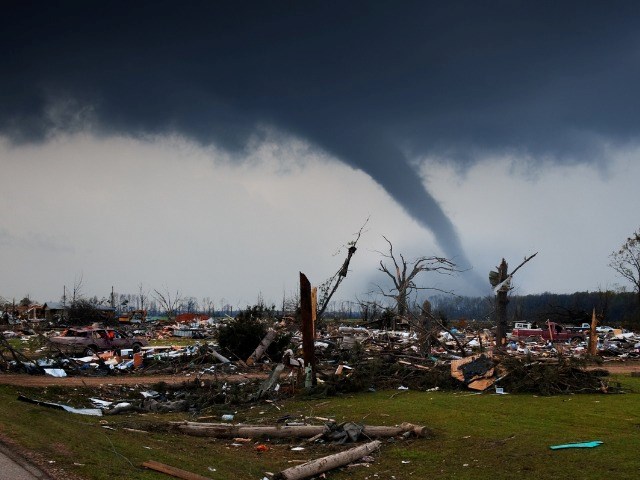 A recent report by The Weather Network shared seven dangerous myths about tornadoes that you must avoid.
Summer means the risk of tornadoes increases in Ontario as warmer air brings in storm fronts that can quickly develop into a tornado.
When severe weather is in your area, it is essential to be aware of the local weather alerts and take the appropriate safety measures, so you don't fall victim to myths about tornadoes.
One myth is that tornadoes don't touch down in cities. Some believe that buildings prevent a tornado from forming. This is not true; several major cities have been impacted by a tornado.
Another myth is that tornadoes cannot cross bodies of water. This is not true. According to The Weather Network, tornadoes often spin up as a storm system rolls off Lake Huron.
Another commonly heard myth is that you should open windows in your home to equalize the air pressure. This is also not true. Opening the windows could be even more dangerous as strong winds carry debris.
Read more about the myths in the whole story from The Weather Network.
Tornadoes often leave behind a trail of destruction. Homes and businesses can be left in ruin by these powerful weather events.
If your home or business is damaged during a tornado, you will likely have to file an insurance claim. Most property owners will call their insurance company to report their damage, but you have the right to hire an insurance claim expert to help you process your claim.
RELATED | What is a public adjuster?
A public adjuster is a licensed insurance expert specializing in claims management. Hiring a public adjuster could save you countless hours of work and thousands of dollars.
NFA is Canada's oldest and largest public adjusting firm. Our team has helped hundreds of property owners recover after a disaster. We specialize in large, high-value residential insurance claims and significant claims to commercial properties.
Here's what we do:
Review your insurance policy
Document your property damage and all contents
Handle ALL communication with your insurance company
Finalize your settlement faster
If your home or business was damaged during a recent storm, you can contact NFA at 800.790.2622. We can provide a no-obligation inspection of your property.  Our team can review your insurance policy and assess your situation to determine how we may be able to help.