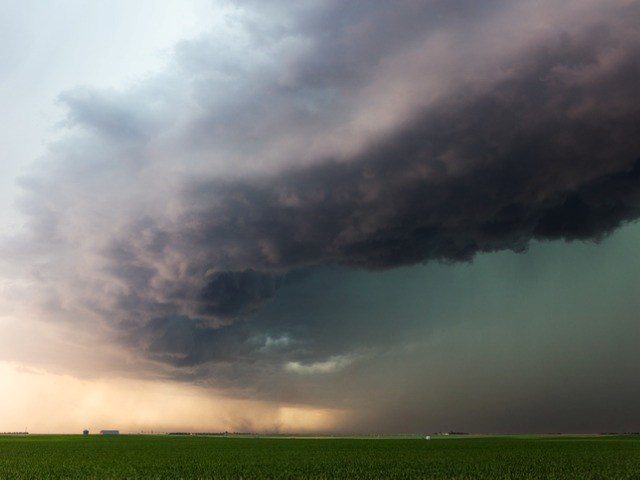 The derecho storm that tore through southern Ontario and parts of Quebec in May has been named one of the most costly disasters.
The storm swept through the region on May 21st, leaving behind a trail of destruction. According to Insurance Journal, almost 30,000 homes were left in the dark for more than a week after the storm.
The wind was determined to be the cause of most of the damage. A recent report released by the Insurance Bureau of Canada, IBC, said the storm caused more than $875 million in damage.
$720 million in damage in Ontario and another $155 million in Quebec.
This storm is ranked 6th among the most costly natural disasters for insurance payouts.
The storm toppled down trees, overturned vehicles, and left a 1,000 km path of destruction.
A derecho is a series of thunderstorms that "produce a swath of downburst winds" that leave damage along an extended path.
Saturday's storm tore through an area more than 600 km long and 100 km wide. Sustained wind gusts of at least 90 km/h were recorded; in some cases, gusts up to 120 km/h were felt during the storm.
NFA can help
Our disaster response team has been in the affected areas working with property owners who find themselves dealing with insurance claims.
We specialize in large residential and commercial property claims, where the amount of work needed to process the claim can be overwhelming for property owners.
NFA features Canada's largest and most experienced public adjusting team. Public adjusters do not work for the insurance company; we represent the property owner and provide expert guidance throughout any claim.
Here's what we do:
Review your insurance policy
Document your property damage and all contents
Handle ALL communication with your insurance company
Finalize your settlement faster
If your home or business was damaged by the derecho we may still be able to help. You can contact NFA at 800.790.2622. We can provide a no-obligation inspection of your property. Our team can review your insurance policy and assess your situation to determine how we may be able to help.
SOURCE | Insurance Journal