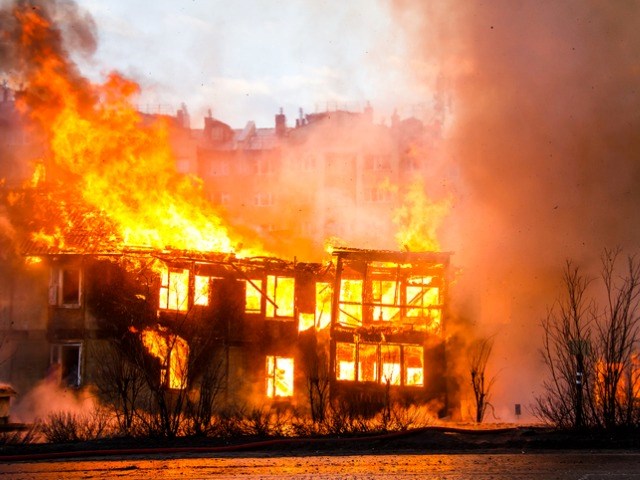 Cold weather and the holiday season mean a greater fire risk at your home or business. Due to several factors, the number of insurance claims due to fire always increases this time of year.
Heat sources like space heaters, furnaces, fireplaces, and woodstoves can lead to fire, mainly when they are improperly used or maintained.
December, January, and February are considered peaks for property fires.
HOLIDAY DECORATIONS
Candles, Christmas trees, and holiday lights may also lead to a fire. You should carefully look over holiday lights when installing, and be sure to water a Christmas tree often while it is in your home. 
DISASTERS HAPPEN
Even when you take proper precautions, disasters happen. Fire can be devastating for home or business owners. The damage may leave your property uninhabitable, and you will likely need to file an insurance claim. Filing an insurance claim can turn into a long and stressful ordeal, but you should know you have the right to get help from a public adjuster.
WHAT IS A PUBLIC ADJUSTER?
A public adjuster represents the property owner, and their best interests, throughout the claim. Hiring a public adjuster gives you the best opportunity for a more successful outcome to your claim. A public adjuster can handle your claim, expedite your settlement, and ensure you get what you deserve in the settlement amount.
FIRE CLAIMS PROFESSIONALS
National Fire Adjustment Company is Canada's oldest and largest public adjusting firm. Our team of experts specializes in large property damage claims, especially those caused by fire. If you experience a fire at your home or business, you can contact us 24/7 to get help processing your insurance claim.
RELATED | How does the process work?
Fire at large, high-value homes and commercial properties can turn into a complex insurance claim, which may take months or years to settle. Having an expert who can help you through the process is a good idea.
Here at NFA, we can quickly review your insurance policy to determine all coverages you are entitled to. We can also carefully inspect the property to produce a detailed proof of loss document, which your insurance provider will require.
Here's what we do:
Review your insurance policy
Document your property damage and all contents
Handle ALL communication with your insurance company
Finalize your settlement faster
While your insurance company may have been friendly and easy to work with when you were selecting your coverage, they overnight become your adversary once have filed a claim. Your insurance company employs adjusters to ensure that their interests are protected. When you hire a public adjuster, your best interests are protected.
NFA has advocated for its business and homeowner clients for over 90 years to ensure that your rights are protected and that you maximize your claim recovery.
Hiring NFA means you'll have an insurance expert on your side throughout the complicated insurance claims process.
NFA works for property owners throughout an insurance claim. Our team will review every aspect of your claim and your existing policy to ensure you get the settlement you deserve.
We can uncover issues and coverage limitations that may go unnoticed or may not be disclosed by your insurance company's adjuster.
When you hire NFA, we prepare, present, and defend your claim by generating a complete report about the damage, your insurance terms, and the value of your settlement.
Contact our team today at 1-800-790-2622.