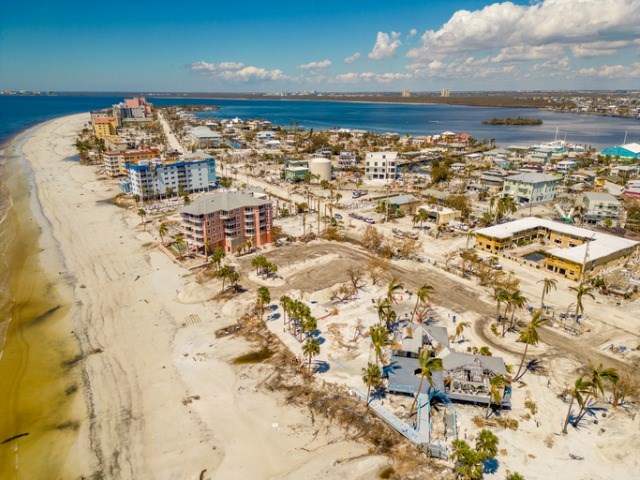 It has been more than two weeks since Hurricane Ian slammed into southwest Florida. Property owners in the Fort Myers area are faced with widespread destruction from the powerful hurricane.
Wind and storm surges destroyed hundreds of properties on Sanibel Island, Captiva Island, and Fort Myers Beach. If you own a vacation home in southwest Florida, you may face a long and challenging insurance claim.
You can contact NFA Public Adjusters to get professional help to settle your claim. Our disaster response team is talking to property owners in Canada who own a home in the affected region.
We can take on the burden of handling and processing your insurance claim, so you don't have to.
Damage to your home can be devastating for your family. We are a trusted resource for homeowners who need help with a difficult and stressful insurance claim. 

Here's what we do:
Review your insurance policy
Document your property damage, including all contents
Handle ALL communication with your insurance company
Finalize your settlement faster
Hiring NFA means you'll have an insurance expert on your side throughout the complicated insurance claims process and get the settlement you deserve.
We specialize in hurricane insurance claims, so we can help expedite your claim if you contact us.
Given the devastation in Florida, many property owners may feel overwhelmed. You should know you have the right to hire a Public Adjuster to get professional help to settle your claim.
When you hire a public adjuster, we can take on the burden of handling claim documentation and keep your insurance company on task to make sure they meet necessary deadlines.
CHALLENGES YOU WILL FACE
Filing an insurance claim for your business can quickly become a long and stressful ordeal. If the damage was caused by a hurricane that caused widespread damage, that only makes it worse.
First, your insurance provider may deal with numerous claims, so their resources may be stretched thin. It could mean you will have adjusters coming in from out of state that may not be familiar with hurricane claims.
In some cases, your insurance company may start to rotate adjusters assigned to your claim; this can lead to confusion or prolong the process as each new adjuster brought in has to get up to speed. 
WHO SHOULD BE INVOLVED WITH YOUR CLAIM?
After a storm, knowing who should be involved in an insurance claim is vital.
Our clients turn to Sill because we are North America's most trusted public adjusting firm. If you work with us, we can guide you through each step of a property damage claim. Because we handle hundreds of claims each year, we know what needs to be done and who should be involved.

You should expect to work with your agent as well as an adjuster from your insurance company. Most likely, you will have a mitigation company to limit further damage and help clean up the initial damage.

A contractor will be necessary for any rebuilding or restoration efforts.
Most importantly, you will want a public adjuster there working for you. Public adjusters are the ONLY ones who can be brought in during an insurance claim that has a responsibility to protect your interests. 
Our team is available 24/7 by calling 800.790.2622.