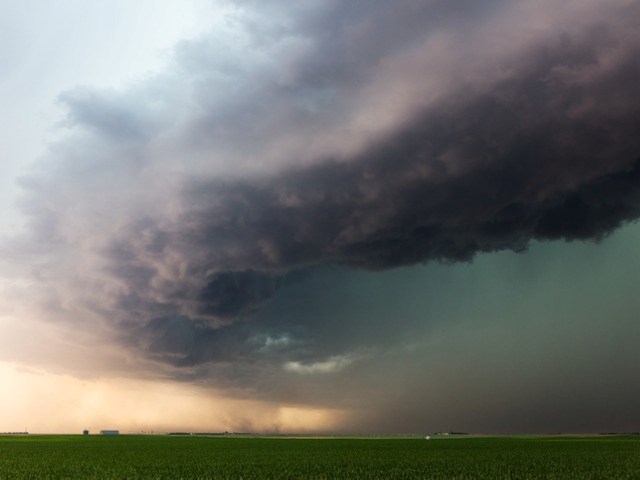 A deadly derecho swept through parts of Ontario over the weekend, killing at least eight people.
The storm happened Saturday, taking down trees, overturning vehicles, and leaving a 1,000 km path of destruction.
A derecho is defined as a series of thunderstorms that "produce a swath of downburst winds" that leave damage along an extended path.
Saturday's storm tore through an area more than 600 km long and 100 km wide. Sustained wind gusts of at least 90 km/h were recorded, and in some cases, gusts up to 120 km/h were felt during the storm.
PROPERTY DAMAGE? | Contact NFA Now
According to The Weather Network, a strong line of thunderstorms began in Sarnia and tracked northeast over Southern Ontario towards Ottawa.
Trees, power lines, and buildings suffered damage during the storm. More than 350,000 customers were without power as a result of the storm.
A state of emergency was declared in Uxbridge, where significant damage was reported. Weather experts are working to determine if a tornado must have struck there.
As cleanup efforts continue, anyone dealing with property damage can get help from our disaster response team.

NFA is the leading public adjuster in Canada, and our public adjusters are working to assist property owners who will need to file an insurance claim.
WHAT IS A PUBLIC ADJUSTER?
A public adjuster assists the property owner throughout an insurance claim. We do not work for your insurance company. The insurance department licenses our team, and we protect the property owner's best interests.
Hiring a public adjuster ensures you will receive the insurance settlement you deserve, and we will expedite the process, allowing you to settle much faster than you will on your own.
NFA is Canada's oldest and most trusted public adjusting firm. Our team is available 24/7, and we can respond to any location within hours.
Here's what we do:
Review your insurance policy
Document your property damage and all contents
Handle ALL communication with your insurance company
Finalize your settlement faster
If your home or business was damaged during this weekend's storms, you can contact NFA at 800.790.2622. We can provide a no-obligation inspection of your property.  Our team can review your insurance policy and assess your situation to determine how we may be able to help.
SOURCE | The Weather Network