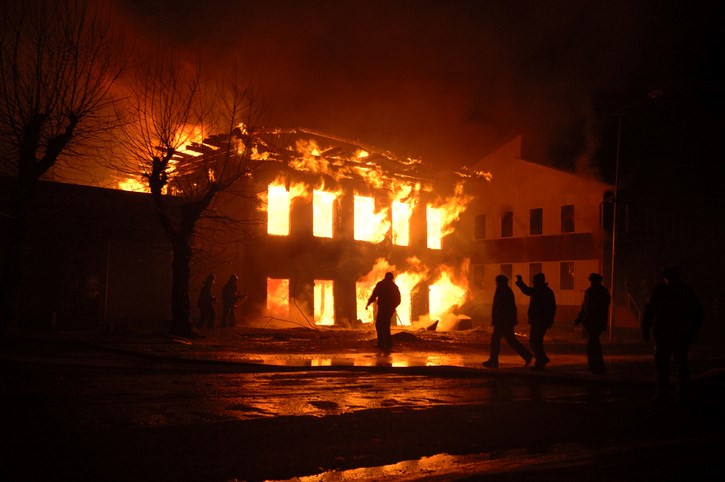 Insurance claims can be tricky, especially when it involves a large home or a business. Most property owners will call their insurance company first to begin the process, but that may not always be the best choice.
Calling a public adjuster is a decision that will save you countless hours and thousands of dollars. Even Consumer Reports recommends hiring a public adjuster to get professional help with a property damage insurance claim.
For significant loss situations, the insurance claim can be very complex. You will be required to complete mitigations steps to produce a detailed proof of loss report, and you will need to have expert understanding of your policy terms.

For claims where significant restoration work is needed, you will also need expertise in property damage assessment and costs to rebuild or repair.
Unless you are an expert in insurance policy, NFA highly recommends contacting our team to resolve your claim much faster than you will on your own.
Here are five things we can do to settle your claim much faster:

First, NFA can respond to any location within hours of an incident. Our team can assess your damage and help you meet critical deadlines required by law. The property owner and the insurance company must meet these deadlines to ensure a successful outcome. Our team can work with you to meet damage mitigation needs and ensure that timely notification to your insurer is done.
Second, we can carefully review your insurance policy to determine all coverages that you are entitled to. Public adjusters represent your best interests throughout the claim. This means we will advocate for you and ensure you get the settlement you deserve.
Third, our team features experts in property and content damage assessment. We understand current labor and material costs and can produce a detailed valuation report to determine a fair settlement for your claim. We also have the experience to negotiate any disputes that may arise successfully.
Fourth, we are experts in the insurance claims process; we will set the meeting agenda and handle all communication directly with your insurance provider. We can keep the process moving and ensure the insurer meets all deadlines.
Fifth, if your damage claim involves your business, we also have a team that specializes in business interruption claims. Our forensic accountants can assist with this claim area and ensure you recoup any lost revenue resulting from the damage. We can also work with your insurance provider to secure disbursements that may help you continue payroll and protect your employees. NFA is one of just a few public adjusting firms that can also provide this service.
Hiring a public adjuster will allow you to focus on your recovery efforts, while our experts handle your claim.
We have offices in Toronto and Ottawa which means we can respond to any location within hours. Our team is available 24/7 by calling 800.790.2622.